United Crane Services is Perth's premier mobile crane, rigging and transport hire company with over a decade of experience serving the Perth Metropolitan area.
As a locally owned and operated company, we are passionate about Perth, particularly the local people, businesses and industries who do some seriously heavy lifting!
We aim to provide an extensive range of equipment and services to assist different industries, including mining, transport, maintenance, infrastructure and construction.
Our Difference
Established in 2004, United Crane Services wanted to make a difference in the mobile crane, rigging and transport hire industry.
The United Crane Services team have worked exceptionally hard to build a reputation within the Perth crane hire industry as a reliable, trustworthy and professional source of high quality equipment and services.
To us, it is all about efficiency and safety – we want to help our clients get the job done quickly, keep within their project and budget and most importantly, get home safely to their families at the end of the day.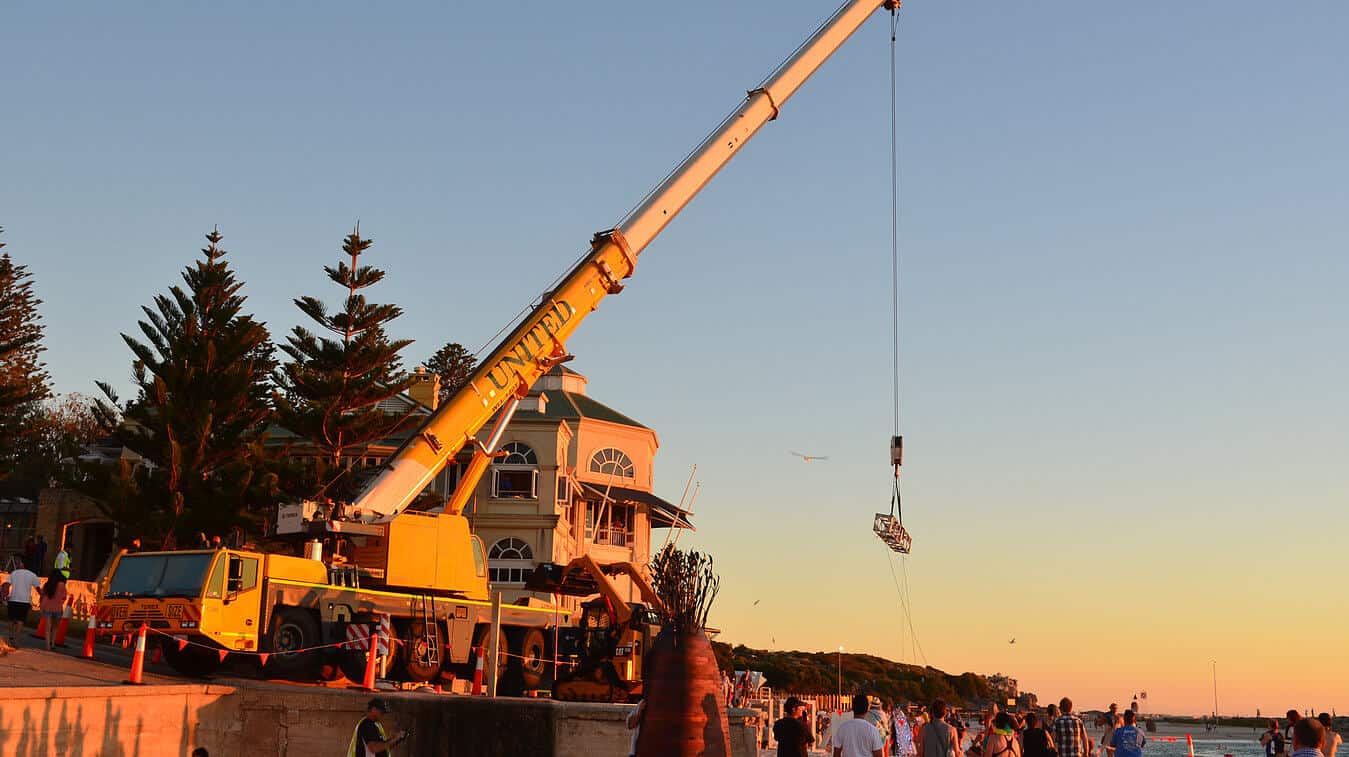 Why Choose Us
When it comes to heavy lifting, accessing heights and transport, you can't take any chances – you need a company that you can rely on to help you get your job or project completed.

Reliability and Safety
At United Crane Services, we take reliability and safety seriously. We pride ourselves on our positive safety culture and hold each of our staff, technicians, drivers and operators to the highest standard.
All of our equipment is well maintained to keep it running efficiently, with our maintenance schedules often exceeding regulatory and manufacturer's requirements.

24/7 Hire and Support
The world doesn't stop turning and neither should your project. That is why United Crane Services offer support and hire services 24 hours a day, 7 days a week, 365 days a year!
Those who work into the night need not worry about a lack of support if there is an emergency – just call United Crane Services for an emergency call our or recovery.

Local and Experienced
As our office and depot are located in Hazelmere, just 14 kilometres east of the Perth CBD, we are right in the heart of the action. Our team are close by for any of your equipment hire, service or emergency needs.
To ensure safe service both in our depot and out on site, our staff, drivers and operators are qualified and experienced to handle and give advice on a range of equipment and services.
Plus we love sharing our knowledge and expertise in mobile crane, rigging and transport hire with anyone who will listen.

Affordable
Reliable service and high quality equipment shouldn't cost you or your business an arm and a leg, it should be affordable!
Our services are competitively priced and we are happy to provide you with an obligation-free quote for your ongoing hire needs or your next project.

Diverse Fleet of Equipment and Services
Perth is full of projects big and small, across a range of industries, that need mobile crane, rigging and transport hire.
Which is why we offer a diverse fleet of equipment and services!
Our fleet can be hired out to a range of industries, including mining, oil and gas, construction and maintenance, with short-term or long-tem hire options available.
The team at United Crane Services provide more than just equipment and services for hire, we can also provide expert advice on your next project and arrange a site inspection to provide you with an obligation free quote.
Contact United Crane Services today to find out how we can make a difference to your business.
10 Harrison Road
Forrestfield WA 6058
PO BOX 2300
HIGH WYCOMBE WA 6057